The model in a nutshell
The strategy developed by TMG and GIZ in northern Benin is a different take on farmer-to-farmer-extension. Trained farmers are tasked with not only passing on information and training to other farmers, but also following them on the ground to ensure knowledge implementation. The approach builds on the rich experience of community-based services in the health sector in Benin.
At the heart of the process is the Tem Sesiabun Gorado. The communities elect the TSGs, who receive free training, farm inputs, resources, and professional technical support on behalf of their communities; SLM programmes and state-based agricultural services provide these resources. The process creates a kind of social debt: an obligation to pass on the knowledge, skills and inputs they received. Each Tem Sesiabun Gorado publicly commits to training five farmer-learners in the SLM technologies they have learned in order to repay the social debt.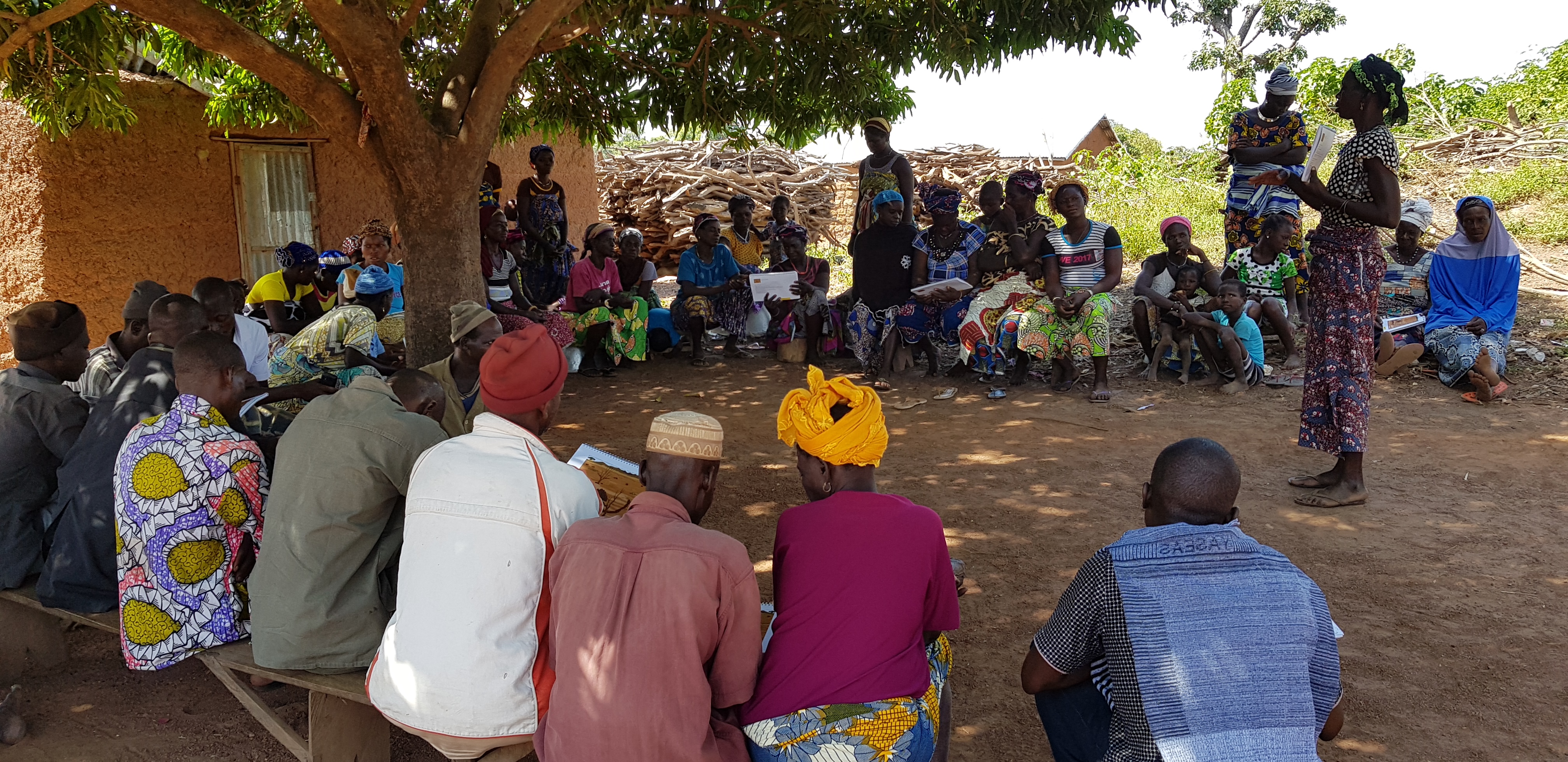 Farmer-learners who successfully experiment with SLM subsequently take up the role of a TSG themselves, assuming responsibility for five new farmer-learners (i.e. a second generation of farmer-learners). In this way, the project's effects are multiplied, with each generation consisting of five times as many farmer-trainers and trainees as the previous generation. This process can be continued with a minimum of coaching from field technicians until a critical number of farmers is reached within a given location, after which it becomes self-replicating.