A process of co-learning and co-design: developing social innovations for improving public agricultural services
Step 1: Setting up a peer review alliance
With facilitation by TMG Research, leading stakeholders in the agriculture sector from the three counties of Bungoma, Kakamega and Siaya agreed to form a peer review team: the Steering and Advisory Committee (SAC). The SAC analyses the challenges of public extension service provision and formulates strategies for addressing them. The team consisted of representatives from the Ministries of Agriculture, public research, training institutions, civil society, farmer organizations, and Deutsche Gesellschaft für Internationale Zusammenarbeit (GIZ) GmbH. The first mandate of the committee was to support data collection by the TMG research team to help elaborate the nature of the challenges of extension.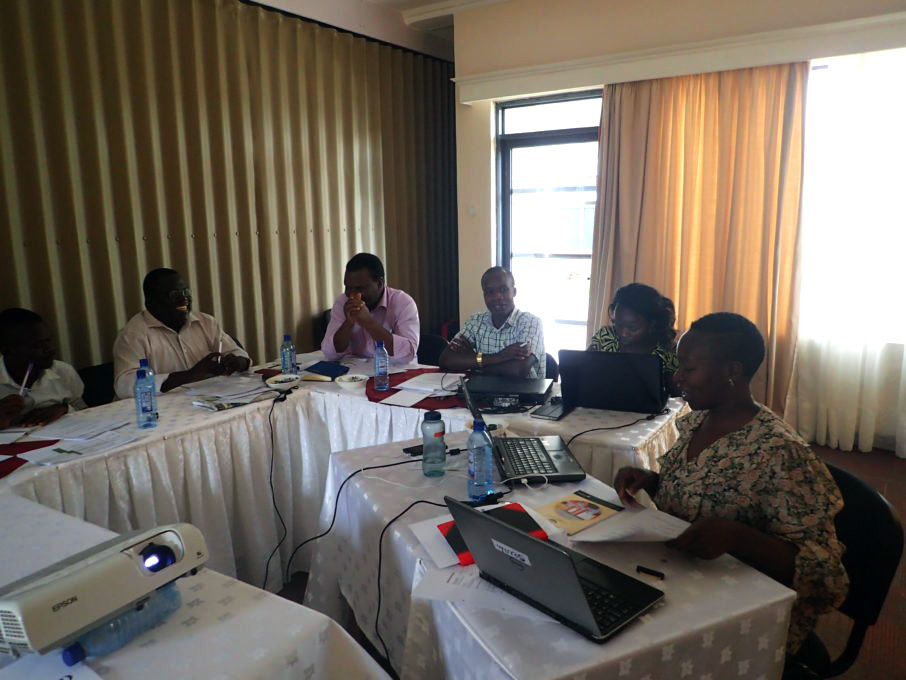 Step 2: (Self-)critical reflection on extension service delivery gaps
As peers in the agricultural sector, the SAC members frankly discussed the root causes of the challenges of public extension service provision, such as the lack of a systematic strategy for reaching the poor, corruption and political interference resulting in diversion of funds originally budgeted for extension support, and manual reporting systems that resulted in poor information management. The driving spirit of the discussions was one of co-learning and sharing ideas. Members were able to challenge each other on why extension had failed to optimally reach its goals.
Key areas for improvement in order to strengthen and better target extension were brought to the fore:
a. extension co-ordination and
b. giving farmers a voice.
Step 3: Formulation of viable solutions
The SAC formed small task forces of 5-8 people to further deliberate on the above key areas. The solutions were then taken back to the SAC and thoroughly vetted for viability of implementation in terms of time, resources, and policy context. At the end of the process, two key feasible solutions were mutually endorsed and requirements for their implementation identified:
a. Institutionalising a co-ordination unit – harmonising extension service delivery.
The coordination task force elaborated the key gaps in coordination taking a sector-wide perspective. They identified a lack of coordination across directorates of ministries of agriculture, across other ministries and parastatals, and across the many non-state actors, especially NGOs and development partners working in the counties. This lack of coordination leads to duplication of efforts and investments – and in some cases to conflicts in extension messages, such as methods of fertilizer application. As a first step towards addressing the gap of extension coordination, they recommended institutionalising the coordination unit. In response, SAC members from the Ministries of Agriculture committed to lobby for 'coordination' to be explicitly referenced in the counties' key planning documents, specifically the annual development plans and the five-year county integrated development plans – which were being drafted in early 2018.